Unfortunately, the newly elected president of the USA, Mr Joe Biden, is coming too late to save Montenegro from "dritanization", after which your country will move towards gradual reintegration with Serbia. Dritan Abazovic's allies received votes on that platform, Mr Reuf Bajrović, co-chair of the American-European alliance based in Washington, says in a conversation with CDM. He believes that the first change in Montenegro will be that Bosniaks and Albanians will lose 90 percent of their influence in institutions, but also that Biden's sensitivity to such things is a chance to overthrow the Dritans, because without them there is no pro-Chetnik government.
However, Mr Bajrović says that in the middle or at the end of next year, there may be pressure to stop or at least slow down these processes.
He adds that Montenegrin patriots must be ready to prevent irreparable damage to the statehood of Montenegro by political trench warfare until the next elections.
"It is very important that this unfortunate change of government is used to finally put an end to the lie about the dictatorship of Milo Đukanović. The DPS and allies have let the pro-Chetnik opposition build that narrative in international circles after Montenegro's accession to NATO. There is no, as we say in Bosnia, rahatluk", Mr Bajrović says.
The CDM interlocutor sends a clear message – whoever loves Montenegro will have to do their best to explain to Montenegro's friends around Biden that there has never been a dictatorship, and that Montenegro is freer than a good part of EU members.
Mr Bajrović reminds that Biden invested political capital and his own reputation to oppose Milošević.
"Today, Montenegro is on the verge of passing into the hands of the heirs of the policy pursued by Milošević. The essence of Biden's life path is the opposite of what the new government in Montenegro represents, which falsely presents itself as the fight against corruption. It is more important to prevent neo-fascists from coming to power from any other social problem. Biden began his election campaign with a promise to defeat the ultra-right in America, which marched through Charlottesville and threatened Jews and minorities. Elements of the new government in Montenegro are seen as a logical ally of these racists and fascists from Charlottesville. Hence the hatred towards Biden ", CDM interlocutor points out.
The same principle, he says, can be applied to almost all socio-political actors in Serbia, which is almost completely clericalized and ruled by a mad intoxication with ultra-conservative values.
Answering the question about how he views the celebration in Sarajevo after Biden's victory in the American elections, Mr Bajrović says that there is a critical mass in Sarajevo that has a state-conscious consciousness.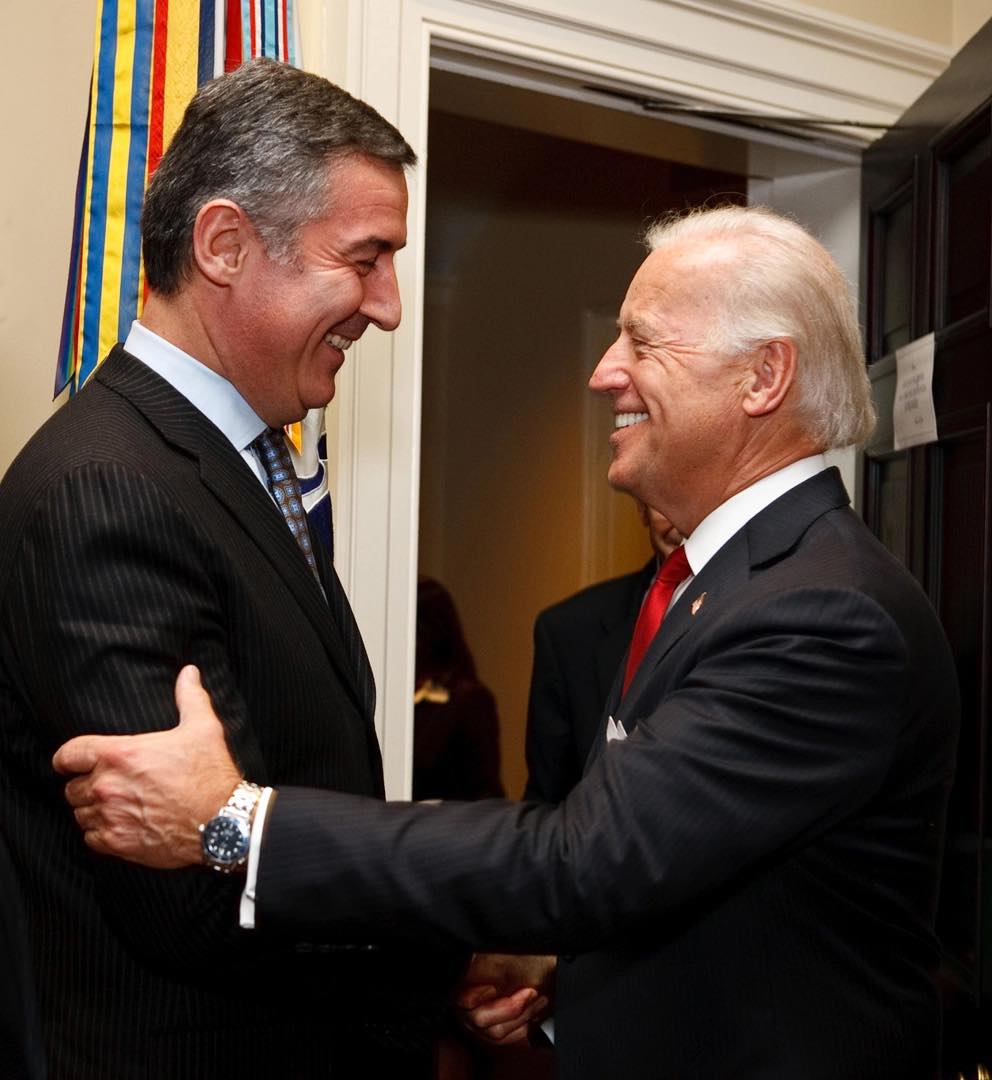 "Biden has done much more for B&H than any other relevant political factor. McCain sadly died, Bob Dole is in his late teens and not so involved in public life, and other great friends of B&H, such as Frank McCloskey, are no longer alive. Sarajevo remembers that Biden was our voice in the world public and that is why there are so many emotions", Mr Bajrović states in an interview for CdM.
Speaking about the importance of Biden's victory for Kosovo, Mr Bajrović is clear – Kosovo is an independent state and will remain so as long as US and NATO soldiers remain in it. The Kosovo elite is serious and aware of this fact.
However, he warns that Serbia has again armed itself to the teeth and certainly a part of the elite in Belgrade would try to take parts of Kosovo militarily again.
"Since there are no fools to attack NATO soldiers, Belgrade is now playing a game of exhausting the West with the hope that it will get tired and leave Kosovo. Hopes that Vučić will be reasonable and start on the path of recognizing the reality of Kosovo as an independent state are dead", Mr Bajrović said.
According to him, key players in the region and in the West have recognized Mr Vučić as an ultra-nationalist who pretends not to be. He adds that the fact that Brussels, Berlin and Paris continue to prefer Serbia in the EU integration process has nothing to do with the real situation in Serbia – which is in media darkness – but has to do with the fact that the EU does not want any Muslim-majority country in its ranks.
Finally, Mr Bajrović concludes – everyone who is west-oriented can rest easy after Biden was elected president of the USA. Kosovars, Bosnians and Montenegrins in particular.